215 Nm – 159 lb-ft of torque has a way of not letting go.
The Energica EGO burst on the scene at EICMA in 2013. It was then a culmination of years of electric racing competition, with numerous victories including the 2010 TTXGP European Championship and runner-up for the 2011 TTXGP World Championship.
Dorna has selected Energica to be single manufacturer for the FIM Enel MotoE™ World Cup until 2022. As a result, we've had an intensive technical development at the highest possible level for performance and sophistication of any electric motorcycle in the world.
Our approach means that the immense power and acceleration we give you is tempered by safety features, rider-aid technology, and real-world reliability that brings our racing experience to your local roads in a considered and genuinely appropriate way.
PERFORMANCE. A GREEN HEART
The green heart of Energica motorcycles is a synchronous oil-cooled motor with permanent magnets.
The excitement of riding an electric motorcycle is more than just power. With no transmission gears, clutch, or shifting, the process of searching for the "right gear" and RPM is eliminated, allowing for full concentration on acceleration, full throttle control, cornering and braking.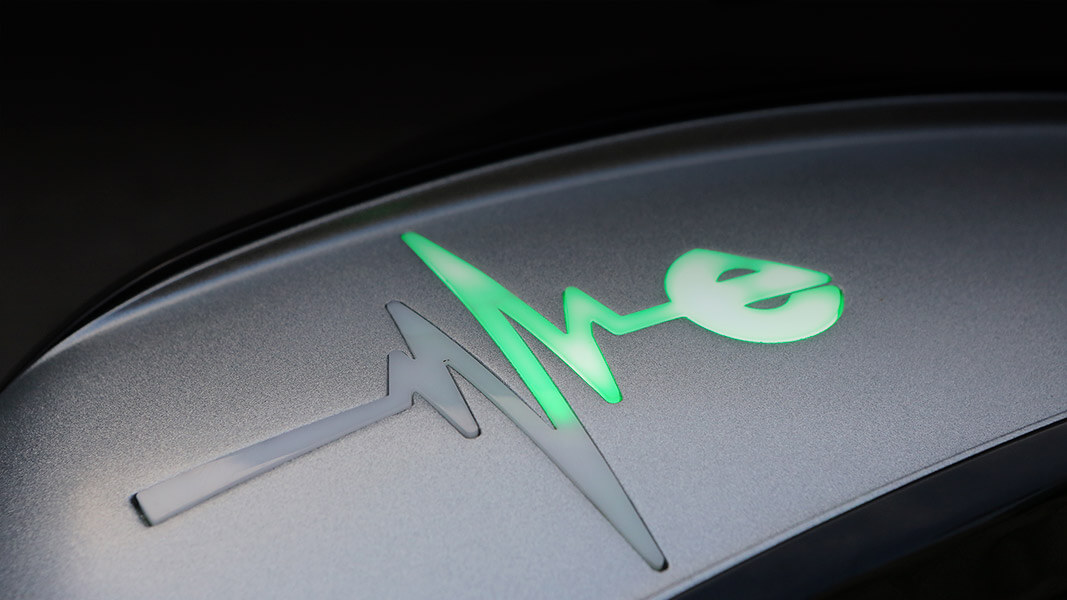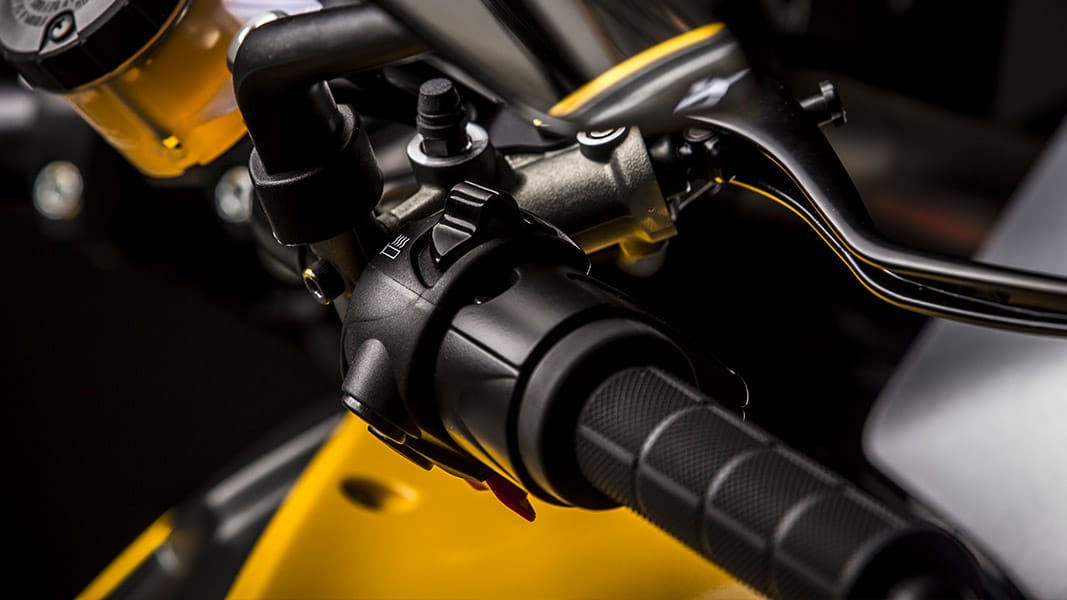 The ride-by-wire system is the direct interface between the driver and the vehicle. Knowing its importance, Energica paid special attention to the development and refinement of this device.
The throttle control is composed of a rotary potentiometer and a safety microswitch.
The potentiometer detects the rotation of the throttle and is activated every time the accelerator is engaged or released.
The VCU manages both the potentiometer and the switch signal to fine-tune the torque demand to the engine based on the mapping selected, while the microswitch is used as a safety feature in case of malfunction of the throttle control.
Energica motorcycles use a high-energy lithium polymer (Li-NMC) battery.
Contained in sealed housing holding battery cells, the Battery Management System (BMS) has all the necessary provisions to ensure the safety of the vehicle. The battery keeps all high-voltage components encapsulated, making it unlikely to accidentally be exposed to risk.
The battery pack is an intelligent device with its own electrical brain, comprising dozens of sensors and electromechanical devices that constitute a closed subsystem to ensure maximum vehicle performance and driver safety in all environmental conditions.
Energica has designed a cooling system for the battery pack that is superior thanks to its specific ventilation paths that limit the stress of the batteries. This provides considerable benefits to both performance of the vehicle and the life of the battery.
* range varies depending on urban or motorway riding
** charging time is based on max accessory chargers
Eligible for AEMC Servicing network
All motorcycles come with 3-warranty/50,000km
1c per 1km (depending on energy provider)
Part Exchange and Financing Available
Nationwide Delivery
Ready to order now
*Subject to credit checks and approval
The information which you calculate from this Calculator is intended for use by you as a guide only, it is not an offer and has no legal effect on any contracts entered into by you 'the client'. This simulation and the resulting calculations do not constitute a loan application or offer. The figures and formulae used within this calculator may change at any time without notice.
Should you apply for any loan product with Australian Lending and Insurance Services, we will make our own calculations and we will not necessarily take your calculations into account. All Interest rates displayed are guides only and repayments as a result of this simulation have no legal offering.
Australian Lending and Insurance Services accepts no responsibility for any losses arising from any use of or reliance upon any calculations or conclusions reached using the calculator.
Information provided on this calculator does not constitute an offer of finance. Any loan request is subject to assessment against normal lending criteria. Fees and charges may apply. This calculation does not take into account any fees, charges or government taxes which may apply to either the calculation of the loan amount or the monthly repayments, such as GST or Luxury Car Tax (where applicable).
The calculator does not produce results based on your individual circumstances, suitable loan products or features that might suit you. This is something that one of our experienced team members can assist you with when you are making your application. The rates required to produce the example repayment in the calculator relies on user inputted data.
Get in contact to discuss your options and get your new electric bike delivered!
Charge Time (Slow) (95%):
Drop us a line using our online form, send us an email, give us a call or even send us a letter!
Whatever the case we'll do our upmost to respond as quickly as we can.
Anyone is welcome at AEMC HQ, but its a busy workshop and showroom so to make sure we have enough time to put the kettle on please contact us before popping your head in the door!
0404477922
6/14 Rothcote Ct, Burleigh Heads, QLD 4220.
—–
Monday – Sunday: CLOSED
Tuesday – Saturday: 8:00 – 16:00
We pride ourselves on our supreme customer service and our attention to detail.

If you want to feel valued before, during and after your electric motorcycle purchase, then please get in touch with us – and start your electric motorcycle or scooter journey today!
Due to Covid-19, we would prefer you to make a booking prior to turning up. When you join us if you could please wear a mask, as the safety of our staff and our customers is our number 1 priority.